TOYOTA SUPRA (MODIFIED) 1/24 scale

INFO: This supra is a Tamiya kit. The interior and exterior are both fantastic. But the best thing about this kit is that it also includes a detailed engine bay! This kit is detailed enough to be built straight from the box but I decided to add a little extra detail just to touch it up a bit.
MODIFICATIONS: -Carbon fiber dash board and instrument panel
-Carbon fiber hood
-Ram air hood
-Evo spoiler
-Custom Exhaust tip
THE CAR:
This Tamiya kit is probably one of my favourites. The shell was painted with Tamiya silver and the hood was carbon fibered by using SCALE MOTORSPORTS carbon fiber decals. The Supra rear spoiler was replaced with an Mitsubishi Evo spoiler instead. I also created a ram air hood for the Supra by using plastic card and putty. A custom Exhaust tip was also added.
Front End of the Supra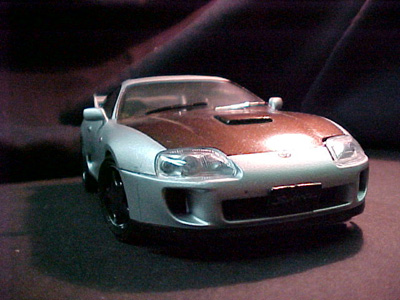 Angled shot of the Supra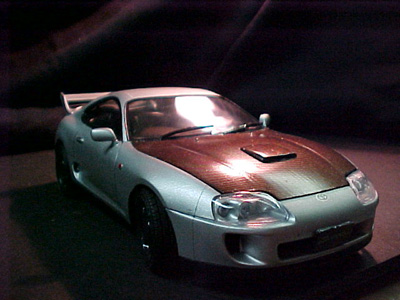 Side shot of the Supra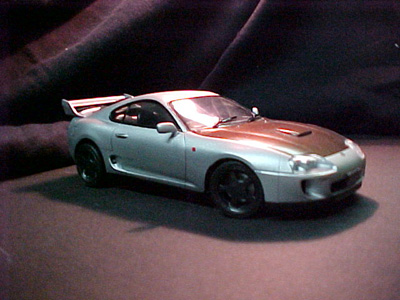 In this shot, the carbon fiber could be seen on the hood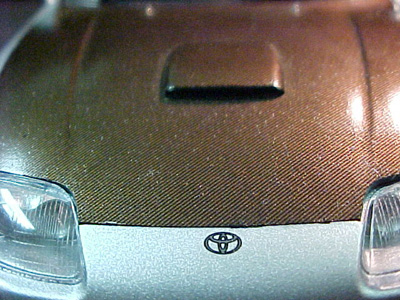 Shot of the Supra engine bay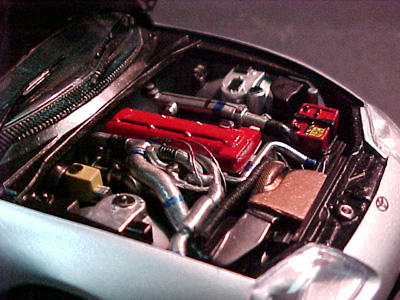 Aerial view of the engine bay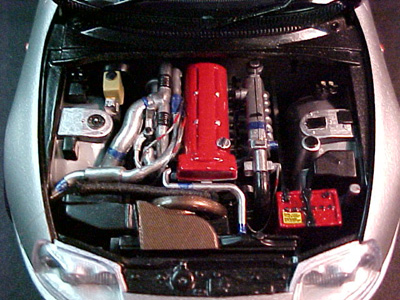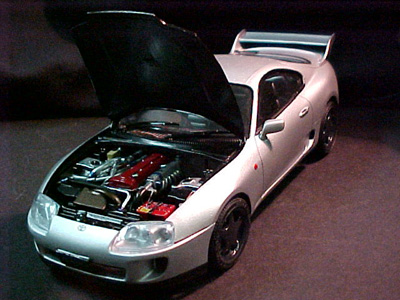 Side shot of the Supra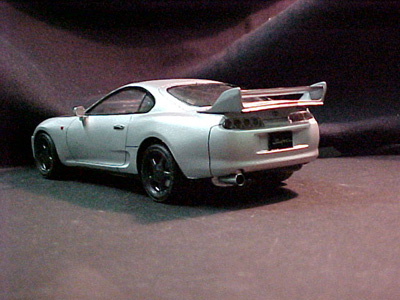 Rear end shot of the supra, Notice the custom exhaust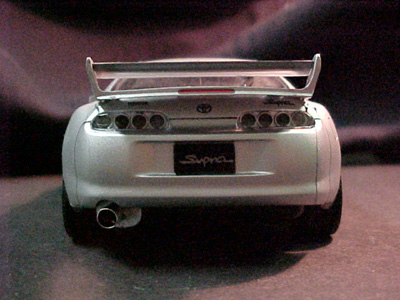 Rear end shot of the Surpa, notice the evo spoiler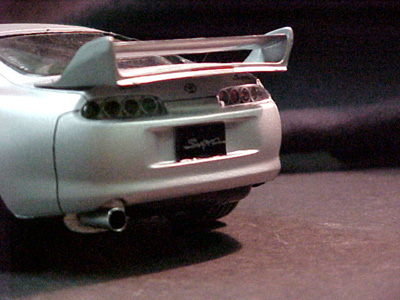 UPDATED!
I added the rubber ring around the supras headlight. I forgot to add it earlier so I decided to add it.