TOYOTA SUPRA G-T (STREET VERSION!)

G-T!
INFO: This kit was initially the Tamiya Toyota Sard Supra, but I decided to turn it into a street machine.
MODIFICATIONS: - Custom G-T carbon fiber rear spoiler
-
The Car:
This Supra was sprayed with Tamiya light gun metal spray paint.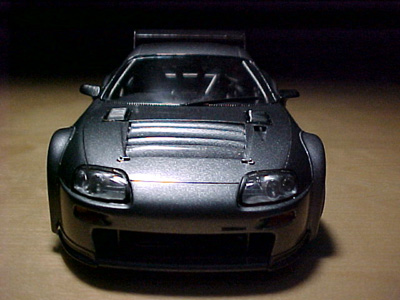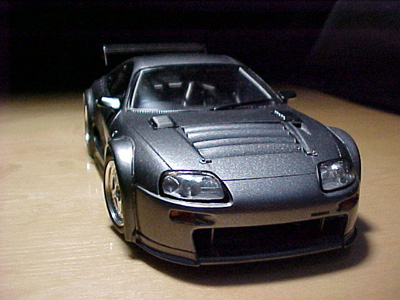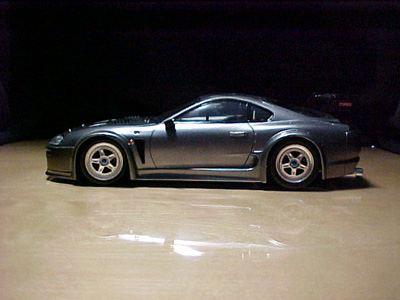 You could see the custom exhaust from this shot.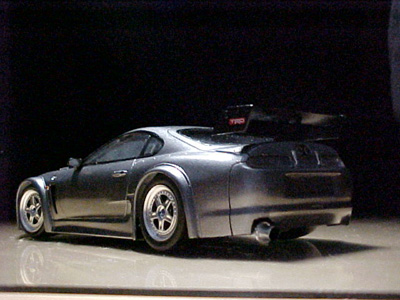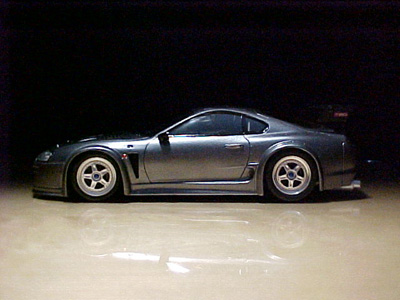 Supra G-T stock wheels with centers painted metallic blue.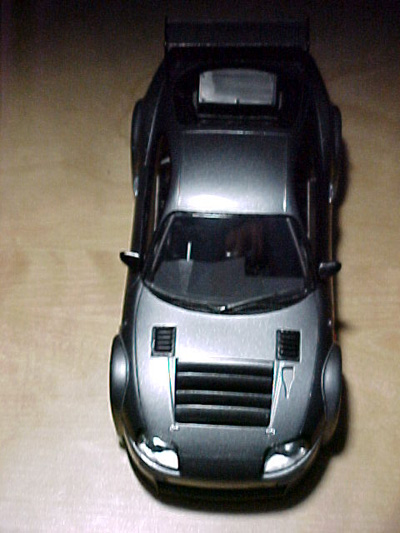 Custom G-T spoiler covered with carbon fibre decals.
This were just some special shots I took for fun.