HONDA PRELUDE (MODIFIED) 1/24 scale

The Kit: This Kit by Aoshima is very impressive. The parts look authentic and the fit of the parts are great. I bought this kit because it was pretty cheap, and since it was cheap I decided to do some major body work on this kit; besides even if I mess up it wouldn't be that big of a loss. I had a lot planned for this car and the final product I created was very satisfying.
MODIFICATIONS: -Scratch built body kit (front + rear bumper, side skirt)
-Custom Interior
-Scratch built Samurai Spoiler
-Custom exhaust tips
-Tuning Decals
-Custom hood
THE CAR:
Believe it or not, this car was actually sat on! major repairs were made to bring this baby back to life. A lot of modeling putty and plastic card was used to mold the body kit.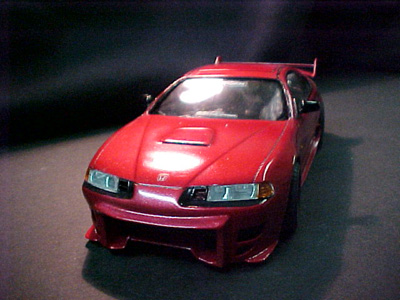 Low angle shot
Overhead shot.
Notice the custom Samurai spoiler.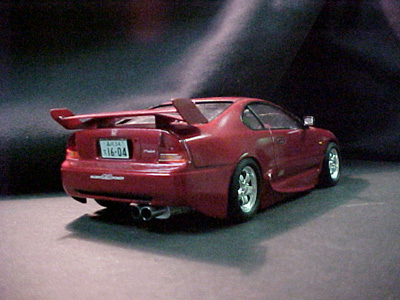 Twin exhaust pipes, yes, made out of straws once again.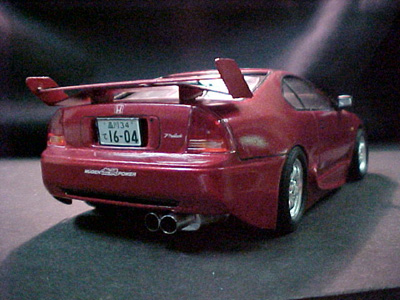 Another shot of the pipes.