Acura NSX (modified) 1/24 scale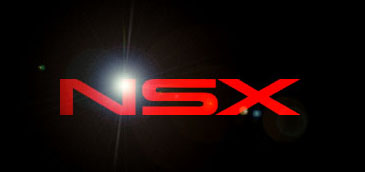 INFO: This Acura NSX is a Revell kit. The overall kit is average. The fits of the parts are acceptable and the shape of the body is average, but the interior is excellent.
MODIFICATIONS: - Type-R racing seats.
- MOMO steering wheel.
- Scratch built GT spoiler.
- Custom Interior.
THE CAR
Front shot of the NSX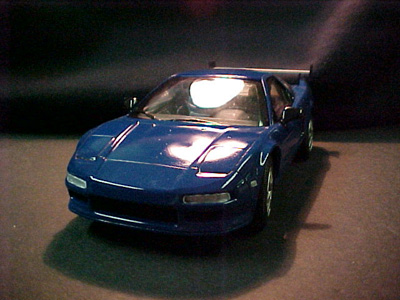 Profile of the NSX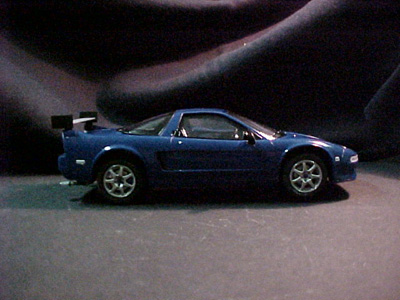 Rear shot of the NSX, notice the GT spoiler.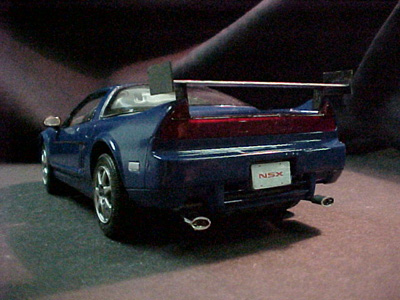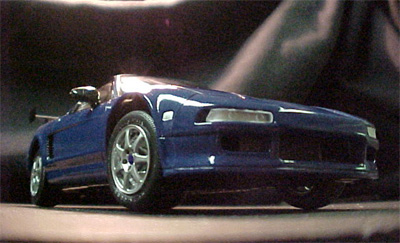 Interior shot, notice the scratch built NOS bottle.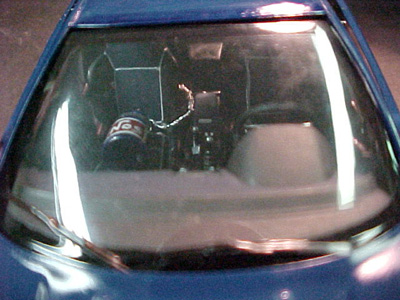 Another shot of the NOS bottle.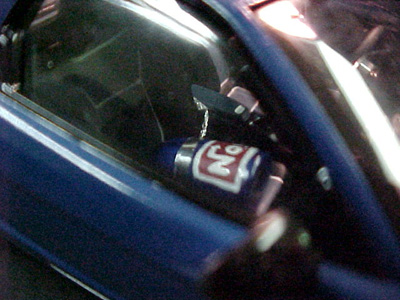 Notice the MOMO steering wheel, which I used to replace the stock one.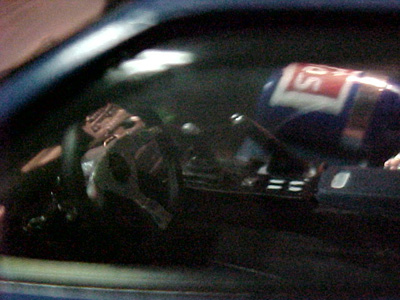 NSX with engine cover opened.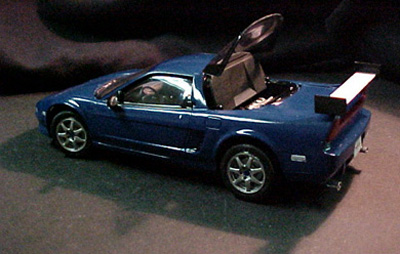 Honda V-Tec engine.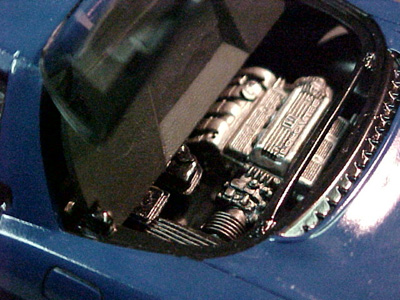 The wheels were painted aluminum with a metallic blue center.