MITSUBISHI LANCER EVO 3 (RESTORED)

INFO: This Evo 3 is the same one in my gallery. The black one in my gallery was built when I first started modeling so the quality wasn't very high. I decided to completely restore this Evo 3 from the lights to the paint.
THE CAR:
The entire body was sanded down and re-primed. Tamiya Mica blue was used to re-paint the body. The wheels (which use to be gunmetal colour) was re-painted white.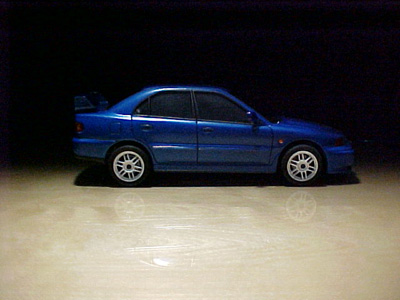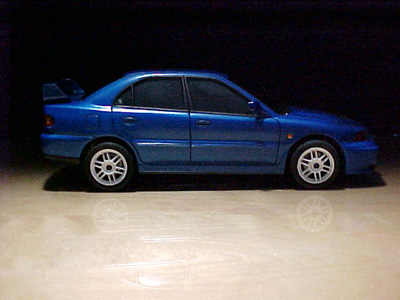 The lights were cleaned upped the best I could and re-painted.