MITSUBISHI LANCER EVOLUTION 3 1/24 SCALE

INFO: This kit is from the INITIAL D series by Fujimi. This is a pretty simple and straight forward build. There aren't many parts in this kit, but the parts that are there are all crisply molded. This kit even comes with a metal exhaust tip.
MODIFICATIONS: NONE
THE CAR:
This car is one of my earlier models. You can tell this by looking at the screwed upped Mitsubishi logo and the fogged upped headlights.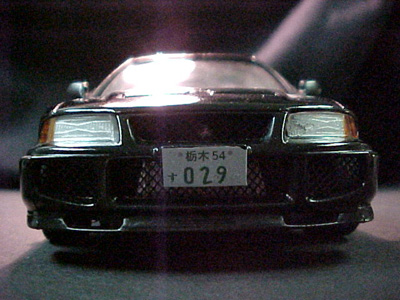 Angle shot.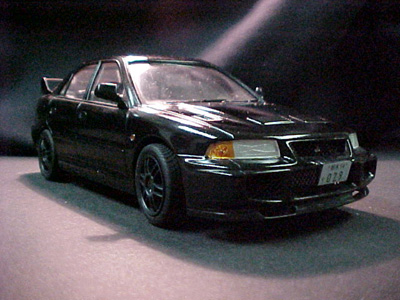 You can see some scratches on the roof of the car on this shot because I dropped a few drops of glue on the roof when I was assembling. I tried to sand off as much as I can but can't get it back to the original smoothness.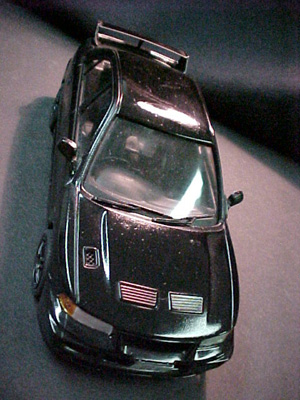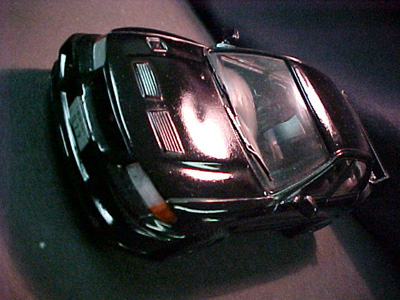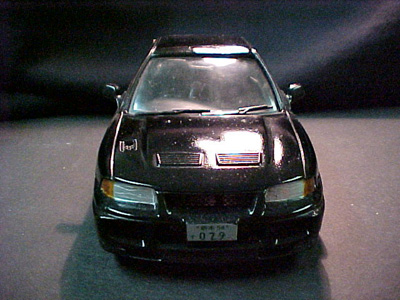 You can also see my lack of experience at the time in this shot too. I screwed upped the back lights pretty bad.