MERCEDES BENZ CLK-GTR ORIGINAL TEILE 1/24 SCALE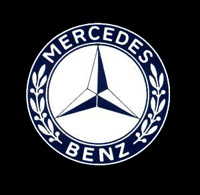 INFO: This is a Tamiya kit, and this is actually the first ever car kit that I have ever built. This kit is actually easier to build then it looks. The instructions are clear and the build is straight forward. The only real problem would be the decal application, but with care and patience the decals could be applied correctly. The fits of the parts are excellent and I had a great time building this kit.
MODIFICATIONS: NONE
THE CAR:
Angle shot.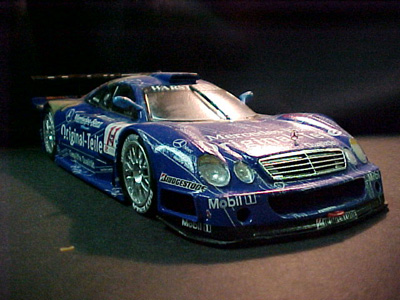 Engine shot.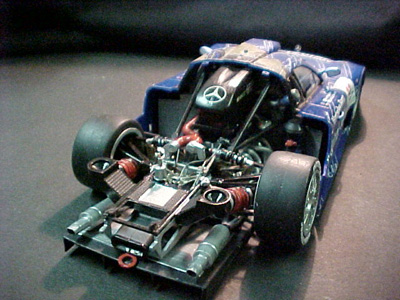 Profile shot.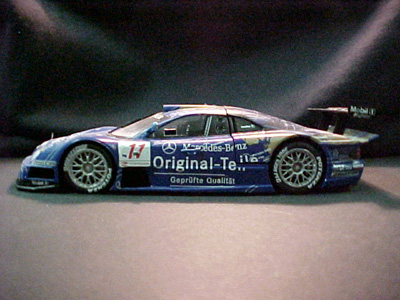 Another engine shot with the rear cowling off.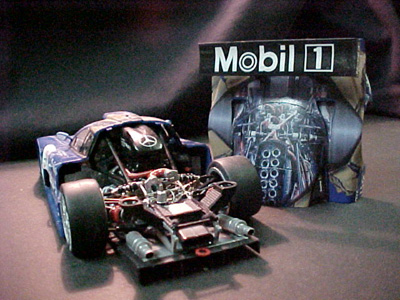 Another problem I had with this kit is that, due to lack of experience at the time, I put too much glue around the headlights and it fogged up. You can see the fogged upped lights in this shot.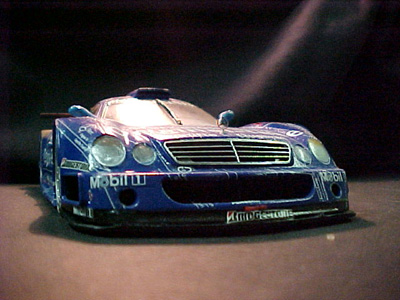 Overhead view.